Recently I visited 't Bakkes', an event steeped with folklore, which takes place several times a year in the village of Rimburg. Find out why you should stop by – and have a bite – at this picturesque hamlet in the most southern province of The Netherlands, close to the German border.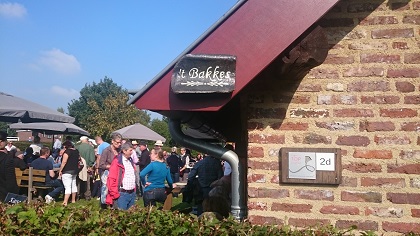 Walking and tasting
There is so much to do in the province of Zuid-Limburg during the weekends! Recently I combined
one of Visit Zuid-Limburg's short hikes
– taking you through the forest and along open fields – with a visit to 't Bakkes' in the village of Rimburg. 't Bakkes' is a lovely event for all Rimburg's inhabitants and visitors from across Zuid-Limburg and its borders. Everyone is welcome to sit down to table, enjoy a piece of fruit flan or crusty bread from the traditional wood-fired oven, and listen to the cheerful tunes of fanfare band Victoria.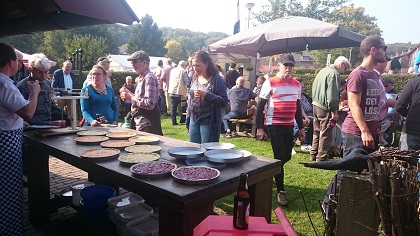 It's fun watching the bakers preparing the dough and fruit fillings for the flan and how they fire and heat up the traditional oven. What a lovely atmosphere!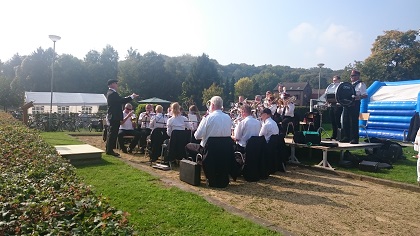 Do not miss these events in Rimburg
Everyone is welcome to visit the events at 't Bakkes, Kapelweien 2d in Rimburg.
Check their website
for future events.
Visit the Zuid-Limburg Tourist Board website
for more information on hiking.
© Els van de Weg, October 2017