Isn't it surprising how memories tend to pop up at unexpected moments? Such happened to me when I visited Coleridge Cottage in Nether Stowey (near Bridgwater).
What once used to be the house of one of Britain's greatest romantic poets, now is a museum, dedicated to Samuel Taylor Coleridge and other well-known poets of the Romantic Movement (1780-1830), like Byron, Keats, Wordsworth and Shelley. Jane Austen, author of 'Pride and Prejudice' (1813), is another famous writer of this era. Romanticism emphasizes intuition, emotion and imagination.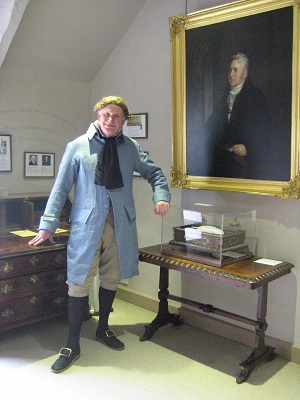 The Coleridge Cottage has a rich and fascinating history and the atmospheric cottage that can now be explored has got rooms that were recreated as though the Coleridge family just walked out. Or just walked in… I had to pinch myself in my arm, to make sure I wasn't dreaming, when I found myself standing face to face with a handsome Georgian-style dressed gentleman! There is a lot of information on display about the Romantic poets and in the reading room you can pick a lazy chair and enjoy poetry recitals with earphones on and your feet up! A museum shop, tea-room and garden complete it all.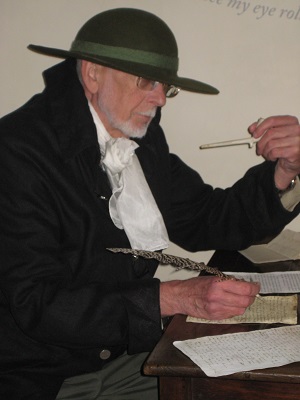 And what was the memory that popped up here? That was the memory of my teacher of English literature at Grammar School. His favourite poem happened to be Coleridge's
Rime of the Ancient Mariner
and thanks to my teacher's awesome recitals, I still remember the following strophe…
"Water, water, everywhere
And all the boards did shrink
Water, water everywhere
Nor any drop to drink."


© Els van de Weg, May 2013
The complete poem:
Rime of the Ancient Mariner
More about the museum:
Coleridge Cottage