Tea rituals in the Netherlands have been pretty much influenced by their overseas neighbours.

Following the successful example of 'The Great British Bake Off', the Dutch set up their own television baking program called 'Heel Nederland Bakt' and in the past decade there has been a rapid increase of hotels and other catering facilities offering High Tea. As most Dutch don't know the difference between an Afternoon Tea and a High Tea they certainly will get confused ordering a High Tea when visiting the British Isles.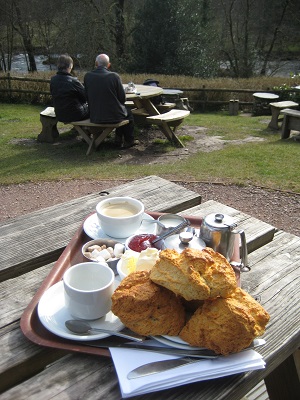 The Afternoon Tea originates from the 1840's when Anna, Duchess of Bedford, often having an appetite between lunch and dinner time, decided to indulge herself and had a pot of tea made, along with fresh baked biscuits, small pastries, sandwiches and cake. She then decided to invite her friends to join her for this four o'clock occasion. It didn't take long until Anna's Afternoon Tea became a social happening nationwide and a favoured British tradition.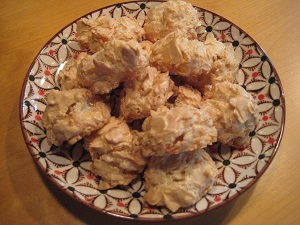 While the Afternoon Tea used to be a custom for higher society, lower and middle society had their own tea custom, called High Tea, which was an evening meal consisting of white beans in tomato sauce, bread, sausages and meat pies, served with tea. This evening meal was served at the dinner table, in contradiction to the Afternoon tea, which usually was served while being seated at comfortable low chairs and sofas.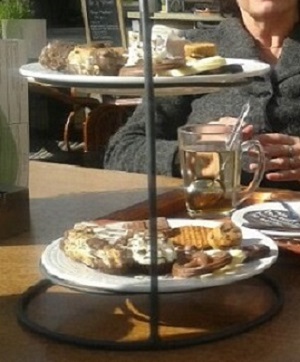 The name 'High Tea' has got a posh sound to it, which probably is the reason for the disarray among foreign visitors. With this blog post I hope to contribute to a better understanding of the British tea rituals among foreigners, so they will get the most out of their visit and will not miss out on a traditional Afternoon Tea or a lovely Cream Tea! They might even join the Brits now in their topic tea conversation: What should be put on the scone first, the jam or the cream...?
© Els van de Weg, September 2013