This is the first of a series on art in Limburg: Godfried Dols, sculptor, Sittard.

Man of many talents
I recently visited the workplace of the Dutch sculptor Godfried Dols in Sittard. Godfried is a man of many talents. Besides of being a sculptor he also happens to be the one and only Dog Whisperer in The Netherlands and an NLP-coach. However, most of all he is an artist, a late bloomer, his artistic talents not being acknowledged until 8 years ago, at age 50, when he was taking lessons with Joris Verdonkschot in Haarlem.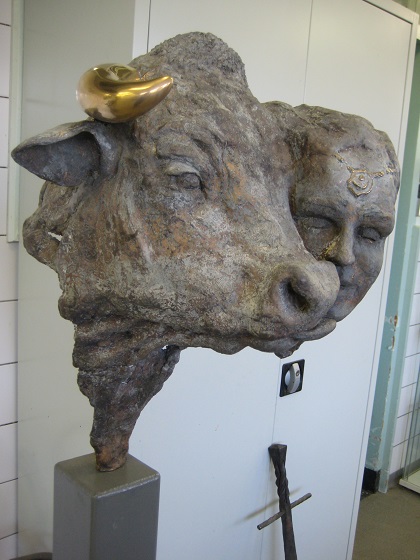 Hands & Heart
Nowadays his work is regularly being exhibited at art fairs and galleries. He also started the Sittards Beeldhouwatelier, where he teaches others how to 'let their heart guide their hands' when sculpting. He shows me his spacious workplace, explains his work to me and enthusiastically shares stories of the Greek mythology, which often is a source of inspiration to him, however his artwork mostly is inspired 'by life itself'. He goes through the whole process with me, from the wax model, to the moulding, to the bronze. A number of his sculptures are very large and would go perfectly in a spacious garden typically found at castles or museums.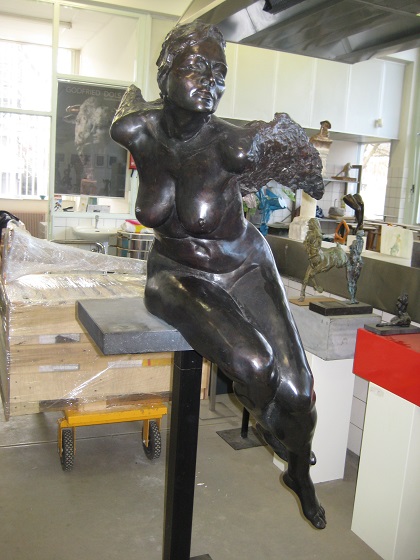 Artwork with a soul
His work is beautiful and touching and it cannot be described in a better way than in the artist's own words: 'When sculpting, I experience that I do not only create the outside, but that during the creating process I capture and visualise what's within, giving my sculpture a sense of presence of the soul. Not only the sculpture's physical state - its form, colour, structure and texture - arouses emotions, but also, or especially, the inner side - the soul - of the sculpture, is roused in the viewer'.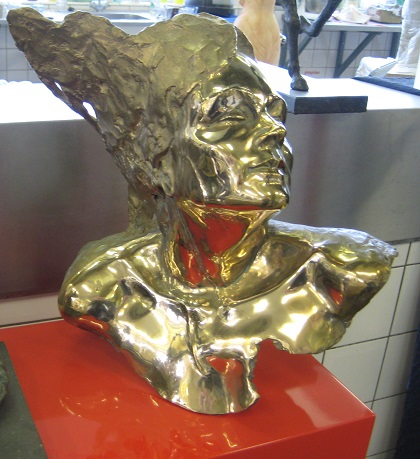 Sculptor, painter and poet
Godfried, who also produces drawings and water colour paintings, preferably creates nudes or portraits, with models posing for him (and his pupils). He also enjoys writing poetry, in which he expresses the emotions that the creation process of his sculptures has been based on, or that has developed as such during the creating process.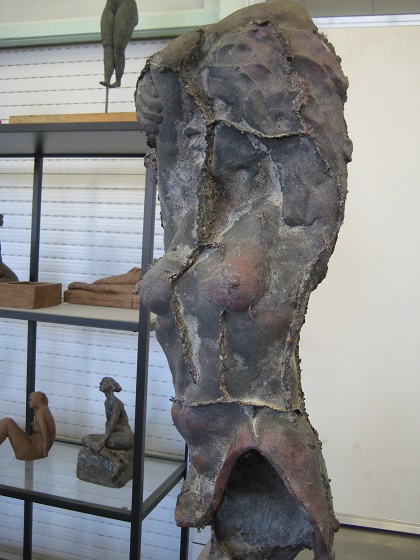 Exhibitions
If you would like to visit Godfried's work place too, please
make an appointment
with the artist himself. His artwork can also be seen on exhibitions in Montepulciano (Italy) in April and May, in Gronsveld (The Netherlands) in June, and in Sint Truiden (Belgium) in September this year.
Sogno del Desiderio
Of all Godfried's sculptures the one shown on the last photo definitely is my favourite! It's called:
Sogno del Desiderio
, meaning
Dream of Desire.
© Els van de Weg, April 2016