It's less than an hour from Pisa airport to Serravalle Pistoiese. I first came here two years ago and now I am feeling just as excited.
I follow the winding narrow roads throughout the hamlet, pass the old tower ruins and take the steep road downhill, leaving the small picturesque village behind me. I turn into Via Pitti, a dirt road that covers the last 500 metres to my final destination. I am going uphill again and the views are stunning.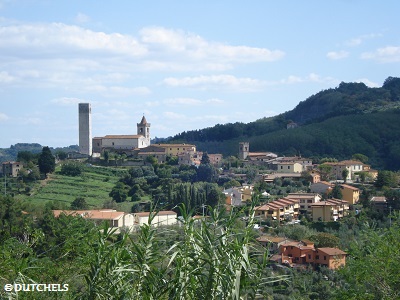 As soon as I step out of the car, I enter in
I Pitti's
wonderland. The beautiful renovated building with its thick walls still breathes the magic of the past. With a touch for detail and the use of antique furniture Stella and Giuliano made it enchanting. The magic of this place brings relaxation but also invites you to be creative; I already picture myself painting among the olive trees…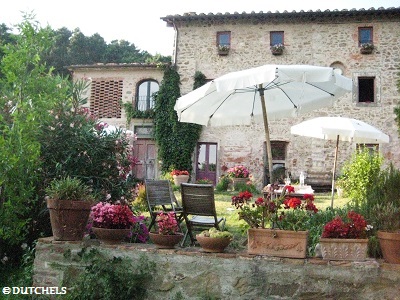 Stella has got a sixth sense for her guests' wishes and appears to be an innovative host. Together with a qualified teacher of the language school in Pistoia, she is organising a two week Italian language course at the agriturismo this spring. If you hurry you might still be able to join! She has got more exciting plans, which I am not allowed to reveal just yet, so keep a close watch on her website!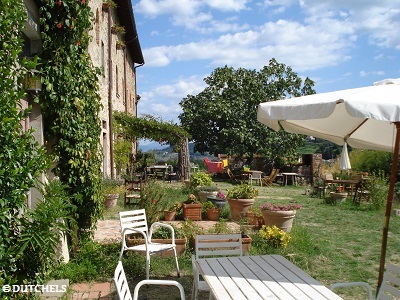 Agriturismo Pitti
is located in the north of Tuscany, close to Montecatini, Pistoia, Vinci, Lucca, and Florence. Stella Fabiano studied art and has been working as a professional tourist guide for years. She shares a lot of information on where to go and what to do on her
trilingual blog
(English, German and Italian). On
I Pitti's website
you will also find tips for trips in the vicinity, like a visit to the exclusiveGrotto Giusti Spa, the Montecatini Colf Course or Pistoia Zoo. Your friendly hosts will also be happy to inform you personally about walking, cycling and horseback-riding trails, where to get
Slitti's
fine Italian chocolate or
Venchi's
superb ice-cream.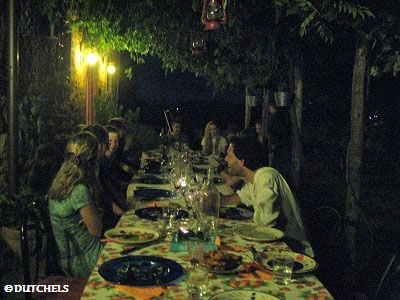 The agriturismo offers seven apartments and an outdoor swimming pool. There is no restaurant at
I Pitti,
but there is a breakfast service this season, so I decided to indulge myself with a scrumptious breakfast with homemade bread, fresh laid eggs and honey from
I Pitti's
own happy bees! Stella loves cooking and - with the help of her family - she regularly cooks a Cena Italiana Deliziosa, a delicious Italian dinner, served on the guest table, under the wisteria. Good food, tasty wine and nice conversations in a fairy tale setting; the perfect ingredients for an unforgettable holiday.
Travel into the past and experience the magic of this romantic place too! Now, how would you say that in Italian?
© Els van de Weg

Here
you can read about my first visit to 'I Pitti'.
Direct link to Agriturismo I Pitti's English website:
https://agriturismoipitti.it/en/home