I went wildlife spotting last Sunday. Wildlife on canvas to be precise! I visited EXA Gallery in Bingelrade, dedicated to showcasing wildlife art. Art in Limburg
Now the days are getting shorter and colder, it's the perfect time to go out and discover the region's art venues. In Zuid-Limburg there is so much more to see than Maastricht's renowned Bonnefantenmuseum or Sittard's museum The Domijnen. Be inspired by
Visit Zuid-Limburg
's website, featuring a range of studios, galleries and museums (information in Dutch).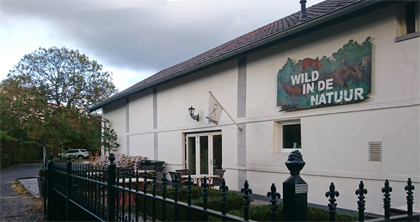 Wildlife Art
I checked Visit Zuid-Limburg's art pages myself last Sunday and was attracted to EXA Gallery in Bingelrade which exclusively exhibits wildlife art collections of both national and international masters. Art venues exclusively showcasing wildlife art are rare. Amongst them are the British Nature in Art Gallery and Museum in Gloucester and 'Landesmuseum Natur und Mensch' in Oldenburg, Germany. In The Netherlands 't Kunsthuis van het Oosten' was renowned for its annual wildlife art exhibition. EXA Gallery took over part of this gallery's collection when it closed its doors in 2016.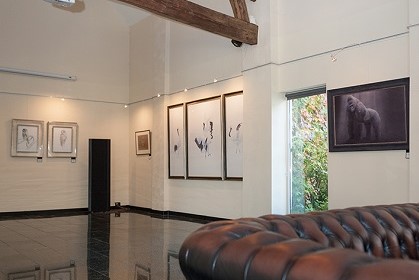 EXA Gallery
Owner of EXA Gallery is Ronald de Moor. Purchase of this eighteenth-century farm house was followed by an intensive renovation, resulting in the festive opening in 2014 of this surprising spacious and atmospheric exhibition space. High ceilings and visible beam structures characterise this beautiful gallery. Its space is also picture perfect for business meetings, art workshops or concerts.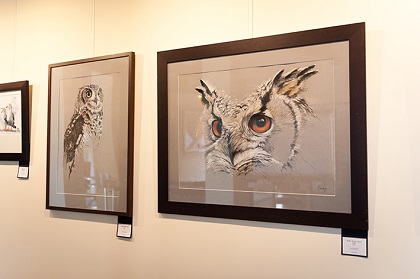 Renso Tamse
Ronald shows me artwork of different national and international masters. I am specifically impressed by Dutch wildlife artist Renso Tamse's photorealistic work. Renso favours water colour painting, using the dry brush technique. He even works with a single haired brush. The result is astonishing. His creations are so lifelike!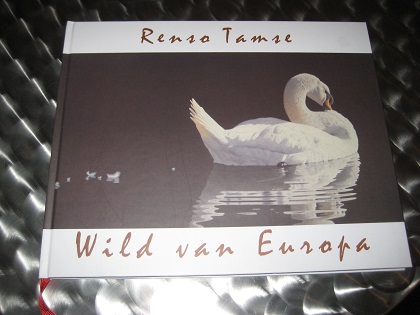 Giclées
Part of EXA Gallery's showcased artwork are giclée prints. These high-quality reproductions are hard to distinguish from the original work but makes artwork far more affordable. If you like Renso Tamse's art as much as I do, but a certified art print is still more than you can afford, then take a look at Renso Tamse's beautiful book 'Wild in Europe' including a collection of his paintings and sketches. I am taking home a few top quality fine art cards, issued by EXA.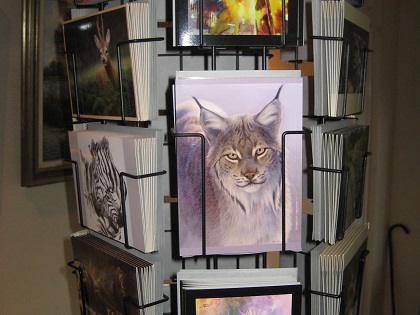 Bingelrade Surroundings
After my visit to EXA Gallery I enjoy a nice walk in the countryside. The gallery is located close to rural area with access to walking routes, bridle ways and a signposted cycle junction network. A great location to enjoy both art and outdoor activities!
Tips
Visit EXA Gallery's website
for more info and opening times.
From EXA Gallery it's only a short walk to '
Koffietuintje Bingelrade
' where you can enjoy coffee/tea and homemade fruit flan. Note: only open on nice summer days.
Another stopping-place for beverages and food - open all year round, no matter what the weather: '
Gasterie Hedelfinger
'.
© Els van de Weg, November 2017